Spring (2) 2019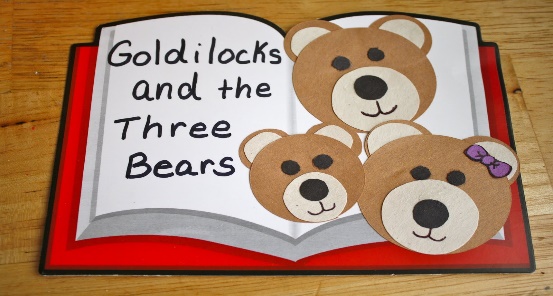 Our theme for Spring Term 2 is 'If you go down to the woods'.
Throughout this term we will explore various picture books featuring bears
We will read the books together and the children will learn about story structure.  We will encourage the children to identify story features such as principal characters, settings and events.  The children will then retell the stories and adapt and collaboratively write their own.
We will explore story settings further by creating our own small world settings and use the outside area to extend the children's understanding.
Through this topic we will practically explore positional language both inside and outside the classroom.  We will encourage the children to identify and order objects using the language of size.
The term and topic will end with a 'Teddy Bears Picnic' designed and made by the children.  We will also discuss and learn about the festival of Easter.
Please do not hesitate to ask staff members if you have any questions relating to the above information.
Spring (1) 2019

Our theme for Spring Term 1 is People Who Help Us.
We will begin by discussing who helps us in our home and at school.  We will then extend our topic to include looking at various occupations that the children show interest in.  We will discuss the various occupations with children to find out what they already know and what they would like to learn about.  We will also encourage the children to explore this theme through role-play and creative activities. 
This term we hope to have various visitors to our classroom, this will include visits by a Doctor, Police Officer and a visit by the Fire Service (all subject to operational commitments).
In addition to discrete phonics sessions we will begin to provide some 'homework' tasks which may take the form of letter/number formation or reading tasks.
Please do not hesitate to ask staff members if you have any questions relating to the above information.
Autumn (1) 2018
Welcome to Oak View Nursery
The first few weeks of term will be spent settling the children into the nursery environment.  The children will be encouraged to engage with their learning environment and all staff will support them to become familiar with the routine of the morning.
During this time, your child will interact with other children at school, in many different situations.  We will work on the specific skills of sharing, empathy, cooperation and taking turns.  All children and adults will be expected to show respect to each other and their learning environment and resources.
We will cover the seven areas of learning through our theme of 'Nursery Rhymes', detailed in the overview of the term.
We will be looking at some traditional nursery rhymes such as 'Old McDonald', 'Incy Wincy Spider' and 'Humpty Dumpty'.  Other not so traditional rhymes such as 'Five little men in a flying saucer' and 'One elephant went out to play' will also be covered.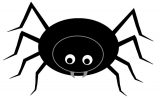 Your child will engage with our curriculum both inside and out, please provide a coat for your child every day.