Spring Term 2022
This term Year 4 are studying the Ancient Greeks. We will learn who the Ancient Greeks were, their lifestyle and their impact on Britain today. We will learn about their influence in Western Europe and will be able to recognise what was occurring in Britain around the same time (using comparative timelines). We will look at their pillars of influence on today's world including, but not limited to, medicine and science, democracy, sport and the Olympics, philosophy, education, mathematics, history, geography and architecture.
In Maths, we will be developing the following areas: number, place value and rounding, addition and subtraction, multiplication and division, fractions and decimals. Also we will be focusing on geometry, including the properties of shapes and position, motion and direction. Throughout the term, the children will have opportunities to apply what they have learnt and develop their problem solving skills.
In English, we will be studying Shakespeare and play script writing, persuasive writing, story settings and narrative poetry. We will also work to increase our poetic vocabulary. The children will also have weekly grammar lessons where we will be studying subject-verb agreement.
In Science we will be considering the human digestive system, which will include the organs that make up the digestive system and the types of teeth we have, their role in digestion and how they can become damaged. We will be comparing this learning with the digestive systems of other animals with different diets. Finally, we will explore food chains and notice patterns. We will learn how to draw a food chain.
We will be looking at using tints and shades through painting in art this term. We will be creating our own version of the Parthenon in D&T. The children will be focusing on the patterns and colours used and how to reflect this in their own work. We will work with paper and folding techniques to create our own Parthenon.
In computing, the children will be learning about algorithms and simulation, which contribute to programming and the development of games. We will be using a computer programme called Scratch to teach this.
In RE we will be learning about Sikhism. We will investigate the main beliefs and traditions of this religion. We will then learn about the importance and role of food in Sikhism and Christian worship.
In PSHE we will be looking at relationships and regulation of our moods. We will also be focusing about dreams and setting goals and reacting to them.
Autumn Term 2021
Welcome to the Autumn Term in Year 4.
This term our theme is 'Is Europe the same all over?' some of our

learning in other subject areas will be linked to this.
In Literacy we will be looking at a range of free verse poetry. The children will develop their knowledge of poetic techniques to write their own poems. They will focus on rivers and using figurative language to write a poem describing this. Our fiction will focus on narrative writing and we will be looking at the novel 'The Iron Man' by Ted Hughes. Through this key text, the children will develop their writing skills by creating their own stories. The children will study the features of non-fiction report writing. In addition to this we will have weekly grammar and reading comprehension lessons, as well as a weekly spelling test.
In Maths, we will be using the outdoor environment with problem solving and exploring new ideas. There will be a big focus on developing reasoning skills through collaborative activities and practical tasks. We will also be focusing on our fractions, where compare and order fractions. In addition, adding and subtracting fractions too.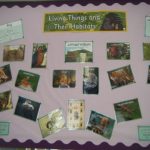 In Science, during the first half term our focus will be electricity. We will build circuits and consider factors that may prevent them from working, we will compare a variety of circuits and the equipment needed to create them. We will investigate different types of insulators and conductors to determine the effectiveness of different materials.
 During the second half term, we will be learning about sound. Through investigations and scientific thinking, we will look at how sound is produced, different sounds and factors that affect sounds
Our theme for this term is 'Is Europe the same all over?' We will investigate what the children already know about the continent of Europe and will look at the differences between being a part of Europe and being a part of the EU. We will look at latitude and its affect on the environmental regions of Europe and will research different human and physical features of the continent. Investigations around rivers will be completed to determine why many major/capital cities were built on main rivers (we will focus on the Rhine).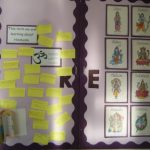 In RE the children will study the main teachings and beliefs of Hinduism. The children will also develop their understanding of Advent and Christmas in Christianity by exploring how they are celebrated around the world.
In Art, we will be metal work and sculpture in line with our class novel, The Iron Man. We will be discussing sculpture and looking at famous pieces by UK artist Alan Williams. We will then look at metal as a material for creating sculptures and art and children will learn about engraving and embossing. Children will design their own foil art using various learned techniques.
In our Computing lessons, we will be looking at how to research and use the internet safely and effectively. We will then develop our knowledge of spread sheets and data handling using Microsoft Excel.
We will be developing our understanding of British Values and Values Education. Each and every one of us will definitely have a Growth Mindset! We can do it.