Autumn Term 2020
Welcome to the Autumn Term in Year 4.
This term our theme is Rivers and some of our learning in other subject areas will be linked to this.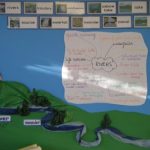 In Literacy we will be looking at a range of free verse poetry. The children will develop their knowledge of poetic techniques to write their own poems. They will focus on rivers and using figurative language to write a poem describing this. Our fiction will focus on narrative writing. We will study a key text with a theme and the children will develop their writing skills by creating their own stories. The children will study the features of non-fiction report writing. In addition to this we will have weekly grammar and reading comprehension lessons, as well as a weekly spelling test.
In Maths, we will be using the outdoor environment with problem solving and exploring new ideas. There will be a big focus on developing reasoning skills through collaborative activities and practical tasks. We will also be focusing on our fractions, where compare and order fractions. In addition, adding and subtracting fractions too.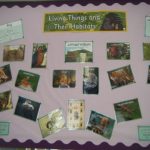 In Science, we will focus on living organisms and their habitats. We will be considering how plants and animals can be classified. We will be looking at habitats and the conditions needed for animals and plants to survive. In the second part of the autumn term, we will be studying the properties of solids, liquids and gasses. The children will investigate changing states of matter including, reversible and irreversible processes.
Our theme for this term is rivers and we will be learning about the course of a river and the main features that occur. We will consider how a river can be used by both animals and humans. We will explore the effects of river pollution and consider water management strategies. The children will have the opportunity to develop their geographical enquiry skills through research and investigations.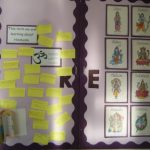 In RE the children will study the main teachings and beliefs of Hinduism. The children will also develop their understanding of Advent and Christmas in Christianity by exploring how they are celebrated around the world.
In Art, we will be studying our class artists. In Matisse, we will focus on his use of colour to help develop our skills in mixing and matching colours. In Kandinsky, we will make sculptures based on his work.
In our Computing lessons, we will be looking at how to research and use the internet safely and effectively. We will then develop our knowledge of spread sheets and data handling using Microsoft Excel.
We will be developing our understanding of British Values and Values Education. Each and every one of us will definitely have a Growth Mindset! We can do it.