Spring Term 2022
Our theme enquiry question this term is,
Is South America the same all over?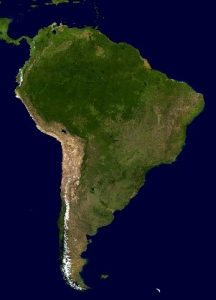 We will be learning about the continent of South American, using maps, atlases and research. The children will locate the different countries and capital cities within South America. We will be looking at the physical characteristics of the continent, including the climate, mountainous regions, desert, tundra, rainforest, oceans, rivers and lakes. We will also look at the human characteristics of South America, comparing urban life to people living in tribes. Through enquiry the pupils will explain the biggest human and physical threats to South America, focussing on environmental issues and natural disaster. Throughout their learning pupils will develop their use of geographical vocabulary as well as their enquiry skills.
Our theme work will link with our literacy and science work. We will be looking at the work of Charles Darwin and evolution.
Autumn Term 2021
Secondary Admissions 2021

Please look at the websites of the Secondary Schools you are interested in to find out more information on their Secondary Admission processes.
Our theme enquiry question this term is,
'How have wars changed over time?'

We will be looking at a timeline of wars which have occurred in Britain since 1066 and examine the difference between a war and a battle. Through enquiry, the children will be studying the different reasons as to why wars have started and how they have been resolved. As part of this they will study the English Civil War, the start of World War 1 and how it was fought. Pupils will discover what trench warfare was like for those who took part. Following on from this we will be studying the impact of World War 2 on society. Year 6 will visit both Hatfield War Memorial and the Lincolnsfields Centre in Bushey to bring a first- hand experience of what life was like during the war. We will also be looking at how VE Day was celebrated in Hatfield.
Our theme work will link with our literacy work. We will be looking at War Horse by Michael Morpurgo and developing narrative writing using this setting and characters. The children will also be writing diary entries using their experience from their trip.