Summer Term 2019
Our topic this term is Extreme Earth. The pupils will begin by exploring the cities, climate and environment of North America.  They will then consider the effects of extreme climates and weather phenomena. Linking with this, pupils will consider how people react to disasters such as earthquakes and tsunamis and the role of charities in supporting people caught up in such conditions.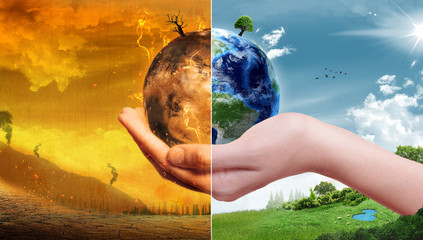 After half term, the children will be preparing for the transition to secondary school and as part of this they will attend workshops at the university called Crucial Crew which supports children in how to keep safe and healthy.
Our production will be a raucous number which we are sure you will enjoy and will give the children an opportunity to showcase their drama skills.
We are looking forward to a busy and productive summer term with the children.
Spring Term 2019
Our theme this term is 'The Ancient Greeks'.
We will be learning about the beliefs and everyday life of people living in Ancient Greece.  We will compare and contrast the experiences of people living in the city states of Athens and Sparta, learn about Athenian democracy and compare this to the way our country is governed today.  We will also learn about some of the achievements of the Ancient Greeks and the lasting influence these have had on the Western world.
In art we will be creating abstract art based on the shapes of Greek letters, using collage techniques, charcoal and paint.  Linking to the use of masks in Greek theatre, and also considering the more up-to date visual language of emojis, we will examine how different emotions can be represented before designing and making our own masks using modelling materials.
Our literacy lessons will be developing, securing and applying new grammar, spelling and punctuation to a range of writing genres. The children will be broadening their vocabularies and given opportunities and support to write creatively and imaginatively.
Our novel study this term will be 'Holes' by Louis Sachar.
We will be linking our Literacy lessons to Science by writing non-chronological reports focusing on Healthy Living. We will also link to History through writing our own Greek myths.
The children will be encouraged to develop their thinking skills in our P4C (Philosophy for Children) sessions which are always lively and enjoyed. We will be continuing our work on developing our growth mindsets and becoming skilled, independent learners.
Our independent projects this term will focus on the Ancient Greeks and will allow the children to explore the topic further through independent learning.
Autumn Term 2018
Our theme this term is 'Champions of Change', looking at the changes that happened in British life during the Victorian period and the lives of Victorians who were influential in these changes.

A Watt steam engine. Attribution: Nicolás Pérez
We will be looking at social effects caused by the development of the steam engine and the start of the Industrial Revolution.   We will examine hardships faced by many at the poorer end of society.  Our study of Victorian 'Champions of Change' will focus on those Victorians who contributed to changes in this time:  technological, scientific and social.  In Art we will be studying our class artists who were influential during Victorian Times, learning how to create our own art in a similar style. We will be visiting the Forest School every fortnight, where we will develop practical DT skills.
In literacy we will be reading the text Street Child by Berlie Doherty. This story tells how a boy named Jim Jarvis fought against the hardships of Victorian life including the workhouse and living on the streets. It tells of his survival with the help of Dr Barnardo. The children will be studying the book through analysing characters and their journey, and considering what life was like for many during the Victorian Age
Our Learning Environment