Our school meals are provided by Hertfordshire Catering and at Oak View, we offer the Pupil Choice Menu which gives the children the choice of a hot meat, hot vegetarian and school cold lunch option each day.
For the 2016-2017 school year the cost of a two course school meal is £2.35 per day for a Junior age pupil. School meals are free of charge for all Reception, Year 1 and Year 2 children.
Children of families receiving certain benefits could be entitled to free school meals and other education benefits.
Find out if you are eligible for Free School Meals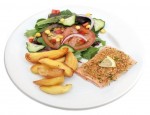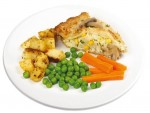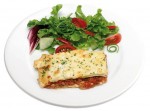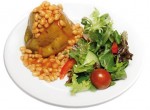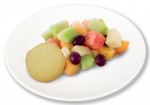 Hertfordshire Catering are committed to providing tasty, satisfying, nutritious and healthy Good School Food that keeps children coming back week after week for more! They are proud of their delicious menus and the quality of the ingredients they use.  Their guarantee of quality is underpinned by the fact that:
All the eggs they use have been laid by very happy, healthy free range hens that are kept under RSPCA Freedom Foods criteria and are from a BEIC Lion Quality assurance farm.
Their frozen potato supplier, McCain, works with over 300 UK farmers,with many of these relationships stretching back for three generations.
Birds Eye best-seller,Omega 3 fish fingers appear on their menus and carry the 'Captain's Nutrition Mission' statement as a guarantee of their goodness.
The breaded fish they cook in our Primary Schools is caught from sustainable waters and is certified by the Marine Stewardship Council
All of Hertfordshire Catering's Good School Food menus comply fully with the Government's Nutrients and Food Based Standards. If you have any difficulties in understanding the nutritional element, please contact our Nutritional Helpline 01707 292500.