Autumn Term (2) 2017
Our topic for Autumn 2 will be Let's Celebrate!
As part of this particular topic, children will be able to share customs and religions practised at home. We will be exploring a variety of religious festivals that are coming up at this time of year, including:
Diwali (Hinduism)
The Winter Solstace (changing seasons from Autumn to Winter)
Bohdi Day (Bhuddism)
Hannukah (Judaism)
Christmas (Christianity)
The children will be taking part in various activities that aim to look at the origin stories of these festivals, for example the story of Jesus for Christmas or Rama and Sita for Diwali, and how families celebrate these festivals at home. We will be able to identify similarities and differences between these festivals and celebrate cultural diversity in Britain.
Some of our activities include:
Retelling the origin stories through drama, dance, creating pieces of art and writing. Going on nature walks to look at the changes in nature during Autumn/Winter time. Preparing our Christmas show for the parents!
Children will also be receiving their homework bags. Please ensure these bags come to school in their book bag every day.
Children will receive their home reading books with a reading record. Please read with your child at least once a week and record their progress in their record. Please ensure they are returned on your child's designated change-over day.
Children will also receive a set of phonic sounds and tricky words. Each Friday, a task will be sent home on these sounds.
Autumn Term (1) 2017
Our topic for Autumn 1 will be We are Family.
As part of this particular topic children will be doing various activities such as painting self-portraits, discussing their favourite things with their peers and drawing pictures of themselves, talking about their family and special times in their own lives. We will discuss how different and similar we are to others and learn to talk about our feelings and emotions. This will ensure that we are confident and comfortable in our new surroundings.
Through this topic there is a great opportunity for us to get to know how your child is progressing in the 7 areas of learning. We will be carefully watching and assessing your children to gather an initial idea of how to help them grow and learn. During this time, teachers and support staff will be carrying out observations to assess your child on entry to reception so that we have a better understanding of what your child already knows. Observations may be PAL (Play and Learn time) or small group tasks.
We will also be spending a lot of time helping the children learn the school rules, routines and how to use resources inside and outside. This will help them develop independence and confidence to help them settle into school life.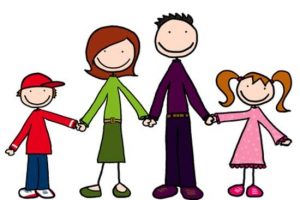 Spring Term (1) 2018
Spring Term (2) 2018
Summer Term (1) 2018
Summer Term (2) 2018