Welcome to Year 3.  Our teachers are Mrs Riaz (Tissot) and Miss Risley (Renior).  Our teaching assistants are Ms  Barbe, Mrs Hurley and Mrs Welch. 
PE takes place on a Thursday and we ask that the children wear their PE kit to school on that day.
Homework is set on Thursdays and is due in on Tuesday. This will either be set on Google Classroom and/or MyMaths.
Summer Term 2022
Our theme this term is Ancient Civilisations. Our investigative question is 'What did the first civilisations have in common and what were their achievements?'
We will be looking into how they expanded, the importance of rivers and the achievements of the earliest civilisations. The children will gather an overview of where and when the first civilisations appeared and an in depth study of one of the following: Ancient Sumer; The Indus Valley; Ancient Egypt; The Shang Dynasty of Ancient China.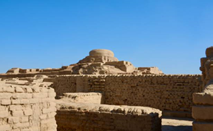 We will be exploring Literacy through a variety of genres. Our learning will include fiction and non-fiction texts and Poetry. Drama activities will support deepening of the children's understanding of texts. The children will read and write persuasive texts. During the term, the children will focus on different types of poetry, which they will read, perform and write.  
In Mathematics, we will be consolidating our knowledge of place value and the four operations. The children will develop mental recall. The children will also be developing their knowledge of fractions, position and direction, angles, 2D and 3D shape, measures, data handling and problem solving. Children will be given the opportunity to approach challenges to apply the skills they have learnt.
Children will take part in Jigsaw, our PSHE program, which is focusing on 'Relationships' and 'Changing Me' this term.
In Art, both Year 3 classes will be studying work based around our Theme topic of Ancient Civilisations, with a focus on colour, line and shape.
Our Spanish lessons will be using all our Spanish speaking, listening, reading and writing skills learnt throughout the year to explore a short story in Spanish.
In Music, we will be listening and appraising different types of music. We will be finding the pulse and clapping the rhythm. We will also be learning the lyrics and playing instruments to a new song (Music Makes You Feel Good by Joanna Mangona).
In Computing, we will explore computing devices, including e-safety awareness.
This term we will be learning Athletics & Tennis and other striking games within school. We ask that the children wear their PE kit to school on that particular day (Thursday).
Homework is set on Thursdays and is due on Tuesdays. This will either be set on Google Classroom and/or MyMaths.
Children should be reading at home and signing in their reading records at least three times per week. This can be a child's entry or a parent signature. Reading records are checked on Mondays.
Spring Term 2022

During the Spring Term our theme will be the Stone Age.  We will be looking at how homes, food, clothing and weapons changed through the Stone Age, Bronze Age and Iron Age.  We will be imagining what it would be like to live in the Stone Age and how our lives would be different.
Useful reference web sites:
http://www.bbc.co.uk/guides/zpny34j
http://www.bbc.co.uk/history/ancient/british_prehistory/
Science – the children will understand the need for a balanced diet.  They will look at the different food groups and will have a good idea of which foods belong in each.  They will gain an understanding of how to pick foods which help our bodies in different ways.  We will be specifically looking at the bones and the muscles in the body and how a balanced diet can achieve a healthy lifestyle. Children will answer questions based on their experience of healthy and unhealthy foods. They will also be looking at the human body and how it is protected.
Art will provide the opportunity to explore collage, sketching and painting.  We will focus on the artist Renoir and specifically his painting 'The Umbrellas'.
In Maths, we will continue to develop our skills in number and place value, data, shape and measure. These skills will then be used to develop strategies for problem solving.
We will be exploring Fables to widen our understanding of different genres. The children will also learn about the features of non-chronological reports and create their own.
Autumn Term 2021
During the Autumn term, our theme is the United Kingdom. The children will be enquiring if the UK is the same all over, exploring coasts to regions.  Using fieldwork, the children will be able to map out features of their local environment, comparing this to other areas in the UK.
In Science, we are looking at rocks and soils and have a lovely collection of rocks to explore in our classrooms. Through investigations and scientific thinking, we will be busy finding out how rocks are formed, how they change and where different types of rocks are found.
In Literacy, the children will be looking at instruction texts, writing recounts and traditional tales with alternative endings. The children will be working hard to improve their language skills, including vocabulary, punctuation and grammar.
In Mathematics the children will use their understanding of place value and number facts to solve problems. They will be expected to use multiplication and division facts for the 3, 4 and 8 multiplication tables.
RE focuses on Christian and Muslim beliefs, practices and exploring symbols and places of worship.
Art will allow children to develop their artistic abilities by drawing, colour mixing, painting and sculpting. The focus will be on the artist Georgia O'Keeffe and using natural resources linked to our Science.
This term the children will be covering units in Spanish, exploring phonetics and greetings. In PE, the children will be learning how to play Tag Rugby. Children will work on improving the quality of their movement in Gymnastics.
Our Learning Environment: