Welcome to Year 3.  Our teachers are Miss Richards (Tissot) and Miss Risley (Renior).  Our teaching assistants are Mr Hasip and Ms Thomas.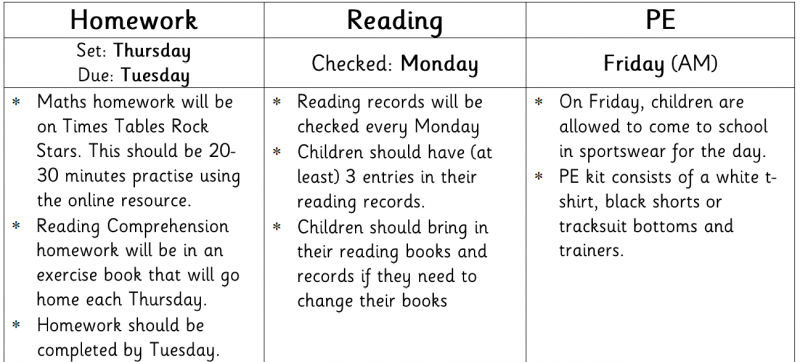 Autumn 2022
During the Autumn term, our theme is the United Kingdom. The children will be enquiring if the UK is the same all over, exploring coasts to regions.  Using fieldwork, the children will be able to map out features of their local environment, comparing this to other areas in the UK.
In Science, we are looking at rocks and soils and have a lovely collection of rocks to explore in our classrooms. Through investigations and scientific thinking, we will be busy finding out how rocks are formed, how they change and where different types of rocks are found.
In Literacy, the children will be looking at instruction texts, writing recounts and traditional tales with alternative endings. The children will be working hard to improve their language skills, including vocabulary, punctuation and grammar.
In Mathematics the children will use their understanding of place value and number facts to solve problems. They will be expected to use multiplication and division facts for the 3, 4 and 8 multiplication tables.
RE focuses on Christian and Muslim beliefs, practices and exploring symbols and places of worship.
Art will allow children to develop their artistic abilities by drawing, colour mixing, painting and sculpting. The focus will be on the artist Georgia O'Keeffe and using natural resources linked to our Science.
This term the children will be covering units in Spanish, exploring phonetics and greetings. In PE, the children will be learning how to play Tag Rugby. Children will work on improving the quality of their movement in Gymnastics.
Our Learning Environment: