Welcome to Year 5.  Our teaching staff are Mr Franklin (Klimt) and Mrs Wombwell (Escher). Our teaching assistants are Miss Cook.
Year 5  PE is on a Thursday – PE kit should be worn on this day.
Homework is set on Google Classroom on Thursday and is due in the following Tuesday. Our spelling test takes place on a Thursday.  Spellings are posted on Google Classroom.   
Summer Term 2023
This term, our enquiry question is:
Could the geography of Central America cause the Mayan civilisation to disappear?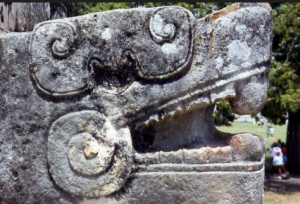 Through our study of North America last term, the children will be able to identify that Central America actually resides within this continent and already have obtained some locational knowledge of this area. Through our enquiry question 'Could the geography of Central America cause the Mayan civilisation to disappear?' we shall be exploring the countries of Central America in greater detail, their capitals, their climate zones and how this influenced the Mayan way of living. The children will also study the Mayan number system, their way of living and explore whether there are still descendants of the Mayans living in Central America.  Within this term, we will also research the physical and human features within Central America and how the environment affected people living there.
This term we will continue to make connections with our literacy and theme learning, including exploring the text of The Chocolate Tree. This is a Mayan folktale and describes how the Mayan civilisation were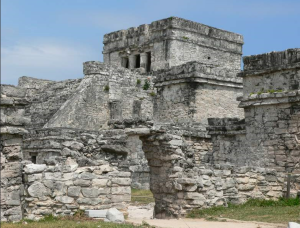 introduced to chocolate. It will introduce the children to the Mayan king and allow them to gain an understanding of the beliefs the Mayan people held. The story also explores the idea, does good triumph over evil, which will provide a focus for discussion and debate. This term we will continue to focus on developing grammar, spelling and punctuation in writing across the curriculum. The children will explore a range of texts and write their own narratives, persuasive letters and speeches.
In maths this term, we will be taking a deep dive into word problems, breaking down the language and understanding the operations required to solve these, as well as revising a variety of topics previously covered within problem solving. The children's multiplication knowledge has developed greatly over the past term and children can confidently draw on their tables recall when solving problems. We will continue to practise times tables on a daily basis. We encourage the frequent revision of these at home through the use of TT Rockstars as well as in the usage in class.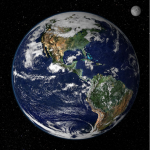 Our science topic this term will be Earth and Space. We will be learning new scientific vocabulary relating to this, as well as having a deeper understanding of the solar system, the wonders of the universe and the unknown.
In PE, the children will continue on building and developing their skills, communication, teamwork, participation and progress through the skills and techniques used in Cricket. They will also be learning a range of new skills in Athletics, including the understanding of the need for pace, stamina and agility within this sport. The children will be given many more opportunities this summer term to attempt other sports externally, including kayaking.
In computing, we will be focusing on creating vector drawings and assessing how these drawing  can be scaled and layered . The children will also enhance their programming skills  through using conditioning and creating loops.