School Contact Details
Our School Office is staffed by Mrs Newman, Mrs Nicholls, Mrs O'Shaughnessy and Mrs Scott.  Please see our School Office.
They will be happy to assist with any questions or queries you may have about school life at Oak View. 
Our SENDCO, Mrs Young, can also be contacted using the following details:
Telephone No:  01707 280590
Email:  admin@oakview.herts.sch.uk
Admission Arrangements
Please see our Admissions page.
Ofsted
Exam and Assessment Results
2018
2017
2016
2015

Performance Tables
Curriculum
Please see our Curriculum section.
Behaviour Policy
Complaints Procedure
Pupil Premium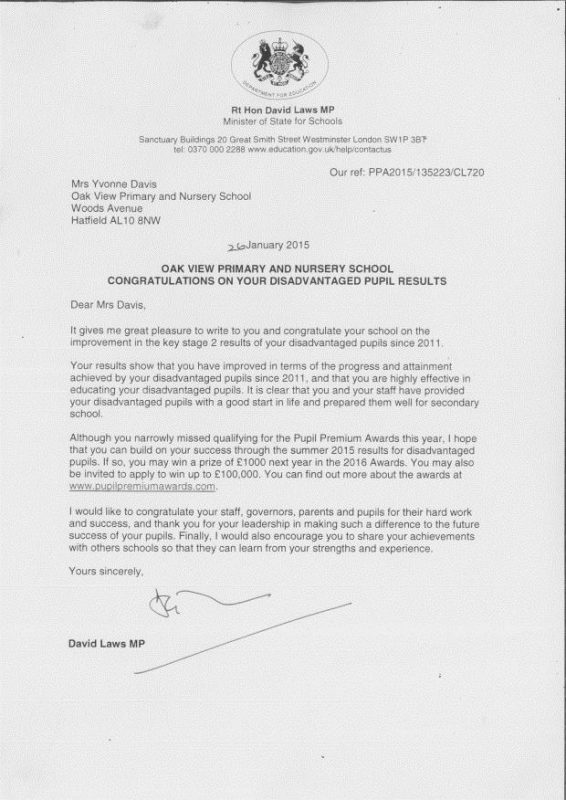 PE and Sport Premium
Sports Premium 2017-18 Updated April 2018
Special Educational Needs (SEN)
Equality Objectives
Governors' Information and Duties
Please see our Governors page.
Charging and Remissions Policy
Values and Ethos
Please see our Aims & Ethos page.
Requests for Paper Copies
Paper copies of any information can be provided upon request.
Staff Diary